High Tech and High Touch-What does it take to survive in the emerging economy?
As a recovering engineer I can often accuse myself of being too high tech and not high touch enough.  Those who see me in my everyday life may find that to be surprising and the fact that I can float from one to the other makes my work so much more enjoyable and a real blessing.  I am taking a few moments today to talk about a few of the trendsetters who made the phrase "High Tech-High Touch" so well known and so appropriate to our world we live in.  I'll spend some time talking about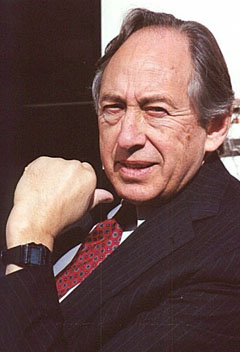 Alvin Toffler and also about    John Naisbitt.  I will not go into great detail, but many of the issues we see and deal with today were predicted decades ago by futurists like these two gentlemen and others who had the foresight to understand how technology would, and still is, changing our world we live in.
Alvin Toffler wrote the book 
  "Future Shock" in 1970 and it came from an article he first wrote in1965 entitled "The Future as a Way of Life" in Horizon Magazine. (source: Wikipedia)  I remember reading the book and pausing to consider the many changes it espoused due to the perception that our society was going through too much change in too little time.  The book described his predictions on the impact of technology on society, business and the family and it reminds me of the phrase spoken by   Dr. Ian Malcolm (Jeff Goldblum) in the moving "Jurassic Park" when talking about the recreation of the dinosaurs. Malcolm said "Instead of thinking about whether we Could recreate these creatures we should have really thought about whether we Should have done so."  This phrase would apply to many things we see and hear of in our daily lives, especially in the medical world.
Nasibitt and Aburdene's book     "Megatrends", released in 1982, further advanced many areas that we touched upon by Toffler and added a few more.  They accurately depicted the shift from industrial to information in much of our commerce and their networking ideas are spot on when you consider the growth and use of Social Networks in our personal and professional lives.  The jury is still out on whether we will further decentralize or re-centralize our economies and our governments.
My work involves working with many firms that are directly involved with many of the ideas shared by Toffler and Naisbitt.  They work in an information world and they have to deal with "high tech" on a regular basis while still maintaining that "high touch" feel.  Developing individual producers and leaders who can walk on both sides of this fence is no easy matter and we have many years of experience here at Ryan Search & Consulting in dealing with just these issues.
I'll write more about his in a future post, but I invite you to make a list of things that have been changed, added or eliminated in your life as a result of the trend of technological advancement.
If you are really daring I invite you to consider what else might change while you are still in this world.
It is exciting, and terrifying, all at the same time.