Networking Circles and their convergence
I am in the second half of a trip that has taken me to some very interesting places.  I started my travels last Thursday with a trip to the SMPS national conference in Orlando at the Swan and Dolphin Resort at Disney.  I had the good fortune to present there about Servant Leadership and StrengthsFinder.  After finishing my work in Orlando I boarded a series of flights that have brought me to Tulsa where I spoke today to a group of Economic Development professionals attending the Southern Economic Development Conference (SEDC) annual meeting at the Hyatt Regency.  My topic today was growing your network and the presentation talked about high touch and high tech solutions to help grow your network and your presence.
The trips have been fine, but the greater learning has been the growing overlap of two of my networks of connections.  I have seen this happen before, but it is happening again, especially with these two trips and the number of related connections in these two groups and also the number of connections in the economic development world and my work in the manufacturing and professional services worlds.
The best way to explain this overlapping effect is to revisit the concept of networking circles.  I first became aware of the concept of networking circles while reading the Ferrazzi book "Never Eat Alone".   Here is an example of what I mean:
Each of the circles in the diagram above represents a different part of my life.  One might represent my contacts in the automotive world while another might represent my contacts in the economic development market.  A third could represent my contacts in the engineering world and another could represent who I am connected to in the healthcare world.  I think you can begin to see the picture.
The phenomena I am starting to see more and more is overlap between markets.  This occurs when I meet someone in one market who knows people in another market.  I am meeting people now who know other contacts in another market and the leverage gained is quite strong when I can combine markets to pursue relationships and potential work.  The ability to help people is also enhanced by this broadening and deepening of my networks in these related areas.
Geography seems to be one of the biggest common denominators when this situation occurs.  One of the key things that has allowed this to happen is just having spent more time in my business and also devoting time to being in places where the right people are.  Social media is a great tool, but being there is impossible to replace.  High touch always trumps High tech.  I might better say this to remark that high touch and high tech work well together, but high tech does not work well at all without high touch.  Likewise, high touch is slow unless catalyzed by high tech.
What's the moral of the story?  Here is the nugget for today.
If you want to build a strong, sustainable and growing network you need to not only have a viable presence in the right social networks.  You also need to spend time getting to know others in the right venues where they come together.  I sometimes cringe at the time and resources I have to expend to do this, but the long term benefit is not replaceable.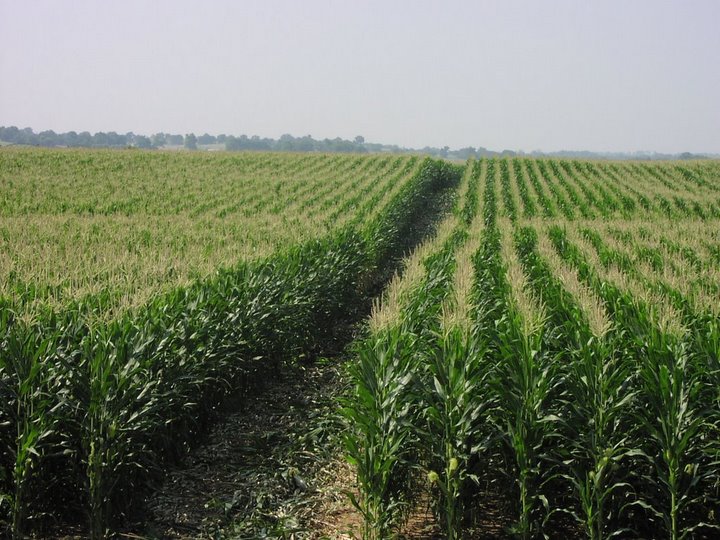 Building your network is a step by step, long term process.  I often think of the law of the farm that was explained so well by Stephen Covey in his book "The Seven Habits of Highly Effective People".  In this book Covey explains that many thing, especially networking, are governed by the law of the farm.  Just like growing a crop involves a series of steps that take time and that cannot be shortened, networking is much the same.  You have to cultivate the field and sow the seeds in order to have a good harvest.  It is impossible to have a crop without doing all of the steps and spending the time.
What have you done to cultivate and grow your network?
Which steps have you tried to leave out or shorten?
What shortcoming have arise as a result?