Staying on task
Staying on task is a challenging issue if you have a wide variety of interests.  This describes me and my life and I have had this challenge for over 53 years, as long as I have lived.
How do I deal with this?  How can you stay better focused?  Why does this matter?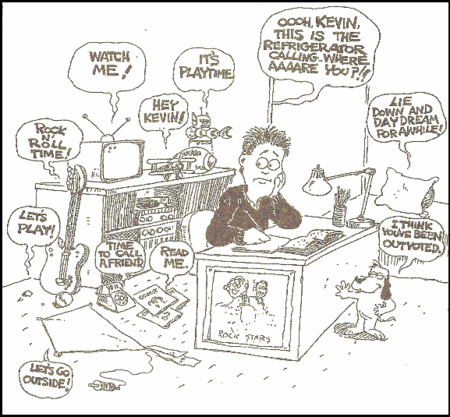 We live in a society of distractions.  These distractions range from our phone and the many "doors" it will open to paths we don't need to walk down to just answering email and doing so in a systematic manner.  We sometimes get sucked in so much that we don't know how hot the water is until it is already boiling.
I'll share a few tips that work for me when I use them.  I hope they do the same for you.
Answer emails at predetermined intervals or times

Email can be a huge distractor.  I know that I spend way too much time glued to the screen, thinking that this is "work" when it is not.  I would suggest that you schedule times to check your email and keep it turned off in between these times.  You will be surprised at what a difference this makes.

Don't answer the phone

Similar to email, the phone call can be a huge distraction.  You have to be careful in how you apply this because the person calling will always think that their call is the most important part of the day for you. Most phones now have called ID and you have the power to choose whether you answer or not.  Just remember this acronym:  WIN-what's important now.  You need to use this in everything you do.
3.   Make a list
This sounds pretty simple, but most of us don't do this.  Not only do you need to make a list, but you also need to prioritize the items on the list.  I would suggest you make at least one list per week and maybe even go to a daily list.  You need to work your list from most to least important and try not to stray from the most important first.  You would be surprised how much of a difference this will make.
There you have it; a short list of productivity enhancers that will make a profound difference in your daily productivity.  The most important thing is just doing them.  In the words of Phil Knight, "Just do It."
What do you do to make your day more productive?
Let me know and I'll gladly share it with the audience here.